18 Feb

Arbill Donation Helps Nonprofit Good360 with Long-Term Disaster Recovery in Texas

Personal protective equipment donation allows Good360 to support rebuilding, preparedness, and education efforts in a region recovering from Hurricane Harvey and Tropical Storm Imelda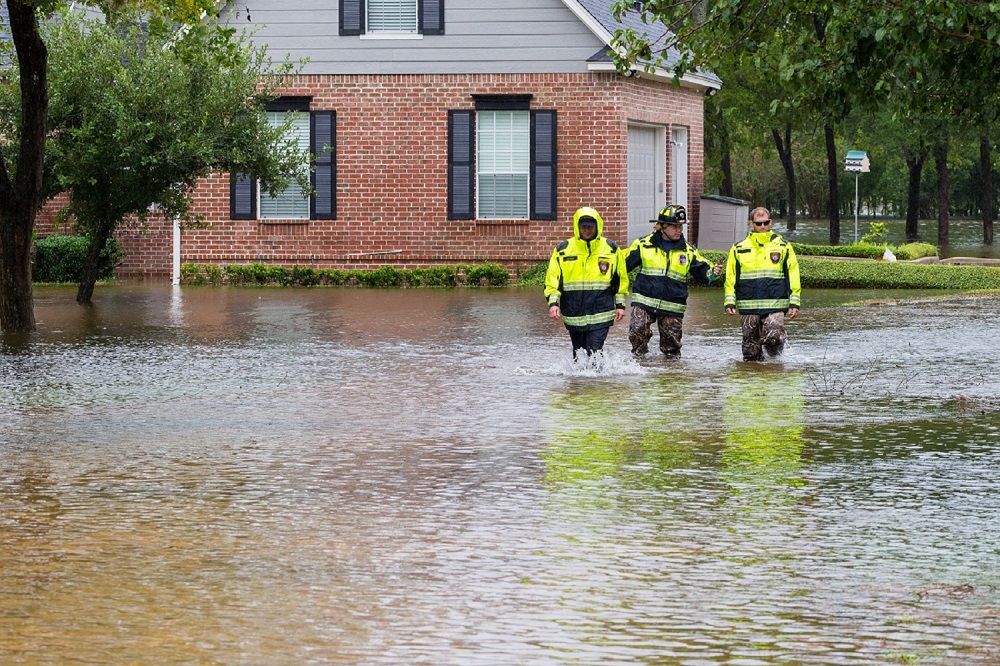 Arbill, a leading safety equipment supplier based in Philadelphia, recently donated more than $37,000 in protective clothing to nonprofit Good360, the global leader in product philanthropy and purposeful giving.  Good360 then matched those items with Beaumont, TX-based Harvest for Lost Souls, a nonprofit that is helping Hurricane Harvey and Tropical Storm Imelda survivors with their ongoing long-term recovery efforts.
Donations like Arbill's personal protective equipment may not be the first items that come to mind when focusing on helping an impacted community recover from a disaster.  However, they prove essential in a number of ways during different phases of disaster recovery, especially given the meaningful volume donated by the company.
First, Harvest for Lost Souls was able to use the protective clothing for volunteers who were helping repair and rebuild storm-damaged homes, supporting a key function for the long-term rebuild phase. Second, on the preparedness front, some product is being held for future disasters since Southeast Texas is prone to extreme weather conditions and violent storms.  A key aspect of preparedness is strategically prepositioning items that are difficult to get or that are needed in early disaster response.  The donation from Arbill allows the region recovering from Hurricane Harvey and Tropical Storm Imelda to do just that, filling a gap that will ultimately create a stronger community.  Finally, some of the clothing was given to a local nonprofit trade school in order to help train students and fulfill their schooling requirements, contributing to building future resiliency for the community.
This donation from Arbill supports Good360's in-kind giving strategies during times of disaster – to ensure the distribution of the right goods to the right people at the right time during all phases of a disaster. Good360 takes a holistic, full life cycle approach to serving disaster-impacted communities – from the pre-positioning of critical goods to early response to long-term recovery and rebuilding.  Good360 distributed more than $330 million in donated goods in 2019 alone to support those facing challenging life circumstances, including survivors of disasters.
There are ways for corporations to support any phase of disaster recovery, from preparedness to long-term recovery, long after the news crews have moved on and the disaster has all but left our collective consciousness.  Different types of products are required at each stage of a disaster, and Good360 can work with your organization to determine how your goods can best support recovery efforts.  Additionally, cash donations are helpful at any stage since the recipient nonprofit or agency can deploy those funds where they can have the most impact.  Thoughtful giving of both monetary and in-kind donations empowers organizations like Good360 and SBP to respond quickly and efficiently to disasters over the long term.
Good360 and SBP collaborate to provide companies with access to disaster preparedness resources and training before disasters hit and to support every stage of recovery through the donation of time, goods or funds once a disaster strikes. For more information, visit https://sbpusa.org/nam.
For more information, visit https://sbpusa.org/nam