21 Apr

An Inside Look at How Good360 Drives Sustainability on This Earth Day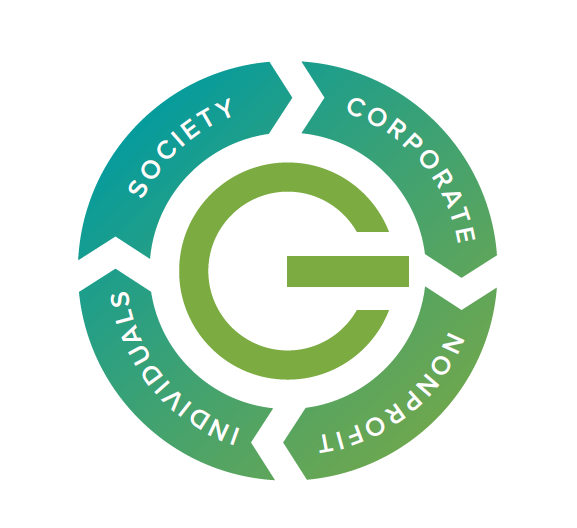 April 22nd is Earth Day.
Coming after a year of enduring the global crisis of COVID-19 — not to mention many other natural disasters around the world — the theme for this year's observance could not be more appropriate.
"At the heart of Earth Day's 2021 theme, Restore Our Earth, is optimism, a critically needed sentiment in a world ravaged by both climate change and the pandemic," said Kathleen Rogers, president of EarthDay.org.
While we need to stay optimistic, we also need to understand the extreme urgency. Scientists believe we are reaching a tipping point in our fight against climate change. Time is running out.
Thankfully, more and more people and corporations are realizing the importance of climate action. The pandemic showed us what's possible when we work together toward a common cause. We all have a role and a responsibility to do what we can to stop climate change.
At Good360, we take this responsibility very seriously. Deeply embedded in our mission to change lives through product philanthropy is a business model that promotes sustainability in multiple ways.
We help power the circular economy
In 2020, Good360 distributed more than $870 million worth of goods to communities in need by partnering with corporations with excess inventory to donate. This included tens of millions of items and the equivalent of more than 2,700 truckloads of large-quantity product donations. (For more information on our 2020 impact, click here.)
By making it easy for companies to securely donate to nonprofit organizations, we divert goods that might otherwise be destined for landfills. This disrupts the usual lifecycle of millions of consumer goods, extends their use and prevents waste.
To learn more about how Good360's model fits into the circular economy, read our blog post.
We partner with companies to put their ESG goals into action
Many companies measure their sustainability based on environmental, social, and governance (ESG) goals. When we partner with corporations on their product philanthropy, we frequently strategize with them to understand how these donations can help them meet their ESG objectives.
We have worked with some of the biggest corporate leaders such as Walmart, Amazon and Crate & Barrel to enable them to make sustainability gains, while also improving the lives of people in need around the country. 
By partnering with businesses on their product donations, we give companies the ability to ensure that these goods reach the right communities at the right time — all of which maximizes the social impact of their corporate giving while minimizing their overall environmental impact.
Our advocacy aligns with the United Nations' Sustainable Development Goals
The UN's Sustainable Development Goals (SDG) provide a road map for creating a more livable planet. Among the 17 key goals are several that focus on environmental impact and climate change, including creating more sustainable cities and communities, promoting responsible consumption and production, taking climate action, and promoting smarter land use.
For years, Good360 has been a strong champion of reducing waste and taking a more responsible approach to corporate giving. We co-created the Resilient Response movement to encourage companies to be more strategic, thoughtful and less wasteful with their disaster response.
We established the Good360 Disaster Recovery Council (GDRC) to bring together thought leaders in corporate responsibility to inspire more innovative thinking around sustainability and giving.
We have also worked with numerous organizations to make reverse logistics (also known as customer returns) more sustainable and give returns a second life.
We have focused on reducing our own carbon footprint
Good360 is continually looking for ways to maximize our efficiency. Since we facilitate the distribution of hundreds of millions of dollars worth of product donations every year, any gains we can make in efficiency means we are saving resources and cutting our carbon footprint.
We have invested in staff, technology, transportation and warehousing to improve our logistical efficiency. Our National Distribution Center in Omaha, Nebraska, centralizes much of our shipping and handling of donations under one roof. 
Additionally, we have established warehouse and third-party logistics capabilities in a number of areas, including southern Alabama, Tennessee and Kentucky, so products don't need to travel as far to get to their final destination.  Together with our nationwide network of more than 75 Community Redistribution Partners, we can redistribute products much more efficiently by relying on partners that are strategically located around the country.
Make your own mark
This Earth Day, we invite you to join us in helping to create a healthier, more sustainable world for all of us by making a donation. 
If you represent a company, sign our Resilient Response pledge.