21 Jul

Four Creative Ways to Leverage Good360 Donations to Grow Your Impact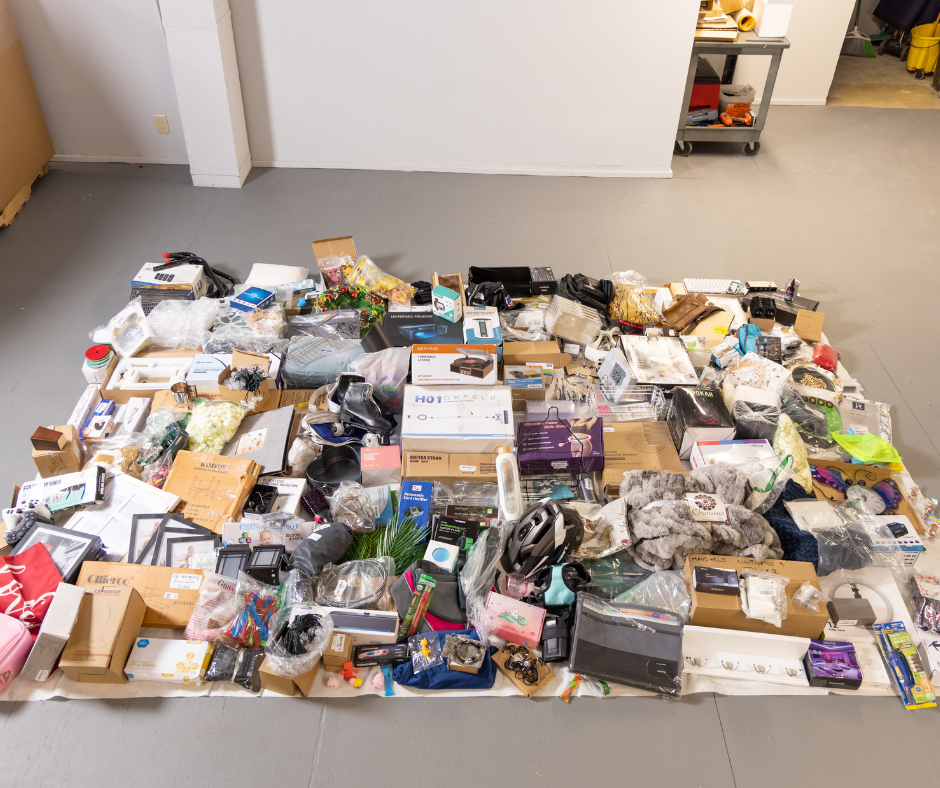 At Good360, we are continually looking for ways to help our network of 100K+ nonprofits do more to grow their impact. Our various donation programs allow charities to get easier access to needed goods so they can better run their programs and their organizations.
Through the years, we have seen so many incredible ways that these goods have made a difference in communities across the country and the world. 
Today, we want to focus on some of the more unexpected and innovative ways that nonprofits have made use of our donated products. Here are four creative approaches for incorporating Good360 donations into your philanthropic initiatives.
Broaden your definition of 'essential goods'
If your organization works with teachers, it seems fairly obvious what they would need in terms of donated products: school supplies, arts and crafts, toys and games, books, backpacks, computers, etc.
But we recently partnered with Aquasana and Northwest Arkansas Head Start to give high-quality water bottles to more than 500 kindergarten teachers so they can stay hydrated throughout the day—which can be a struggle when you're constantly on the go.
"As a Head Start teacher working with 3–5-year-olds, I have to have a lot of energy to support my children and their learning environment," said one teacher. "With the Aquasana bottle… I keep myself hydrated, and my mood and health are great!"
This partnership is an excellent example of thinking outside the box a bit. Take a moment to rethink the ways you can support your community. There may be unmet needs or interesting ways to meet existing needs that you've never even considered.
Think beyond the physical to include mental and emotional support
One area you may want to give deeper consideration is how you can offer more emotional and mental assistance to your population. For example, we know children are especially vulnerable to the long-term effects of trauma, so we have worked with Hasbro to distribute "PlayRelief" kits to emergency shelters and daycare facilities after disasters.
We have also partnered with Find Your Fabulosity, a member nonprofit dedicated to helping women overcome domestic abuse, to distribute lipstick to more than 200 domestic violence shelters across the U.S. For these women, cosmetics can be a valuable tool in her healing process, helping her to begin to love the person she sees in the mirror.
Consider how some donations can help people in tough situations to regain their hope and dignity. Something as simple as a tube of lipstick can bring much-needed joy and confidence.
Recycle or upcycle donations to give them a second life
If you participate in our Direct Truckload Program or if you order Amazon pallets from our catalog, you know that these shipments occasionally come with a few surprises.
When Ferncliff, a Good360 Community Redistribution Partner, received several bathtubs from The Home Depot—but had no bathrooms that needed them—the organization turned them into vegetable planters for its "Garden of Reuse." The camp and conference center in Little Rock, Ark., is nationally recognized for its sustainability practices, and has also built bridges, sheds and cabins from recycled materials.
Got an extra carton of socks? Turn them as sock pockets for an arts-and-crafts activity. Got too many t-shirts? Upcycle them into grocery bags, quilts and pillow cases (Get 40+ ideas for repurposing tees here.)
Innovate on your existing programs or services
Good360 not only supports your current programs with donated product, we can also help facilitate new services or help you target a new community to assist. 
For example, we partnered with Armstrong Flooring and All Christian Fellowship in northeast Houston to rebuild affordable-housing units after Hurricane Harvey. Instead of targeting homeowners, this project took an innovative approach: Get more low-income renters back on their feet by working with their landlords to restore their apartments.
In another example, we partnered with Walmart and Fayetteville Technical Community College Foundation to expand their laptop loaner program so students could continue to learn online during the pandemic.
Perhaps you can take advantage of our technology donations to create a similar loaner program of your own, and narrow the digital divide in your community.
At Good360, we don't want to be the arbiter of need on behalf of our nonprofit network. You know your people best. What we can offer is a wide assortment of needed goods that can be easily obtained just by becoming a registered member (it's free!). You can get a single carton of goods up to an entire truckload.
With a bit of creativity, you can decide for yourself how to make more opportunities for your community to get what they need, increasing your overall impact.