26 Jan

2023 Trends Every Nonprofit Should Know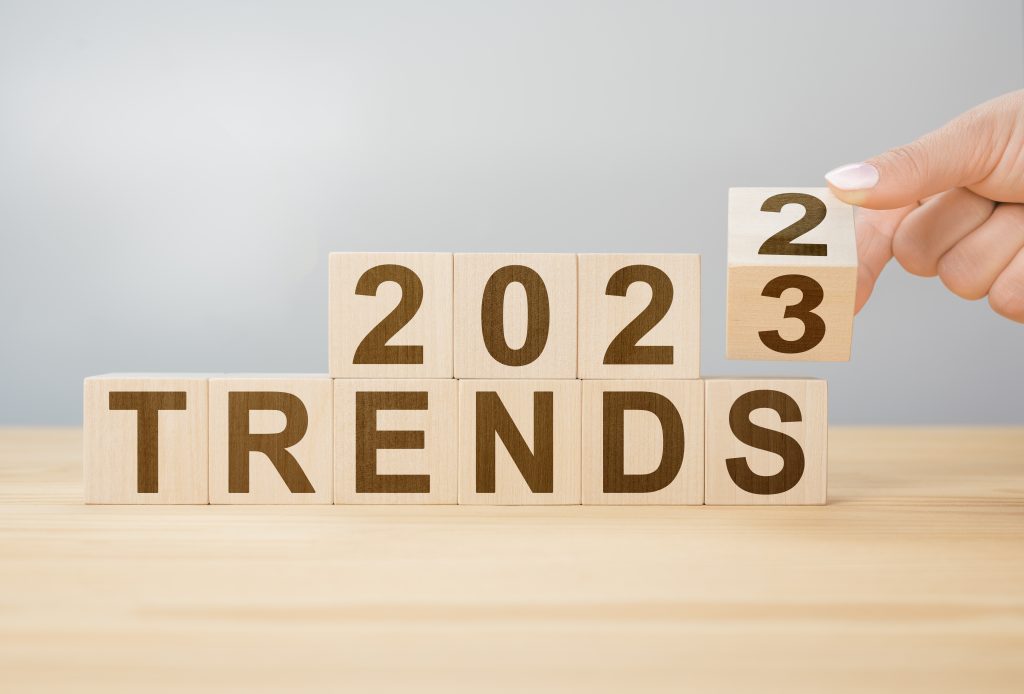 If you're in the nonprofit sector, you're likely thinking through your growth and fundraising strategies for the new year.
With so many tools, tips, and techniques out there, we have hand-selected a few trends we think you should act on to help you stand out this year and beyond. Keep your eye on the following trends in 2023:
Get more out of LinkedIn
Your organization is probably not doing enough on LinkedIn. The social network for business has 300 million active monthly users, but only 1% of them are actually posting regularly. Only 3 million users consistently share content weekly on LinkedIn. This creates a dramatically less competitive playing field for you compared to other social networks, giving your nonprofit a greater chance of being seen and shared.
Pro tip: The more personal you sound on LinkedIn, the better your posts will perform. Get away from "business speak" and jargon, and get real with your audience to get better engagement. Share stories, including challenges, setbacks and learnings.
Implement flexible giving options
As the digital landscape continues to innovate, it's imperative that nonprofits move in the same direction. While many nonprofit donors still prefer to donate via paper check and snail mail, you might be surprised to know that 47% of donors over the age of 60 give online.
Another benefit of adding flexible giving options is that you can entice donors to give more and potentially reach new audiences. For example, nonprofit text messaging audiences grew by 26% in 2020. Similarly, mobile giving donations have increased by 205%.
Ensuring that your donor community has multiple ways to give, especially without ever seeing a post office, encourages higher participation and/or engagement rates.
Pro tip: Be sure to enable ways to donate stocks and bonds, as well as cryptocurrency (despite the turmoil in this space, there's still a lot of cryptocurrency holders out there).
Explore "donate now, pay later" platforms
This trend is related to the one we just mentioned, but we think it's worth its own bullet point here.
Companies such as BGenerous and Givezy are following a big trend in the for-profit sector—"buy now, pay later" plans. These "BNPL" services offered by companies like Affirm, Klarna and Afterpay give consumers the ability to purchase goods instantly, but pay for them over time in installments. It's essentially an update of the layaway programs of yesteryear. 
Now, nonprofits can offer the same type of service by allowing donors to pay for their contribution in installments. BNPL plans have been shown to increase sales, so you'll likely see a jump in donations as well.
Pro tip: BNPL programs are especially popular for big-ticket items. Similarly, if you want to encourage larger donations, this might be one way to do it.
Encourage hybrid fundraising events
After more than two years of a worldwide pandemic, the return of in-person events sparks both excitement and anxiety. Those who crave getting out of their house and getting social are welcoming this return to normalcy. On the other hand, there are plenty of people who love the convenience (and safety) of virtual meetings.
In the nonprofit sector, it is important to continue to nurture your community with the option of hybrid events and gatherings. Offering donors the ability to stay engaged both online and in-person will leave something for everyone. Think of it as a way to cast a wider net for donations and volunteers.
Pro tip: This is a good time to explore the live streaming options on LinkedIn, Facebook, Instagram or TikTok.
Change up your communication style
This is the year to implement new communication channels. Consider SMS text messages, which have astounding open rates between 90% to 98%, compared to the average email open rate of 21%. According to Tatango, a software service that helps nonprofits with SMS fundraising, 90% of SMS messages are opened within three minutes. Tatango says some clients are getting up to 20% of their total fundraising from text messages.
This is also the year to try TikTok. It's become too big of a platform to ignore. For inspiration, here are six nonprofits killing it on TikTok. The rise of this social network coincides with the explosive growth of online video. That's definitely another way to engage with your audience, especially among Gen Z.
Pro tip: Because of the way the TikTok algorithm works, you actually don't need a huge number of followers to have a video go viral. So give it a try!
If there's one strategy we can leave you with this year, it's the willingness to experiment with your marketing and fundraising. Let creativity be your superpower. Don't be satisfied with the status quo. Go ahead, you have our permission to be bold.