11 Jan

2022 Trends Every Nonprofit Should Know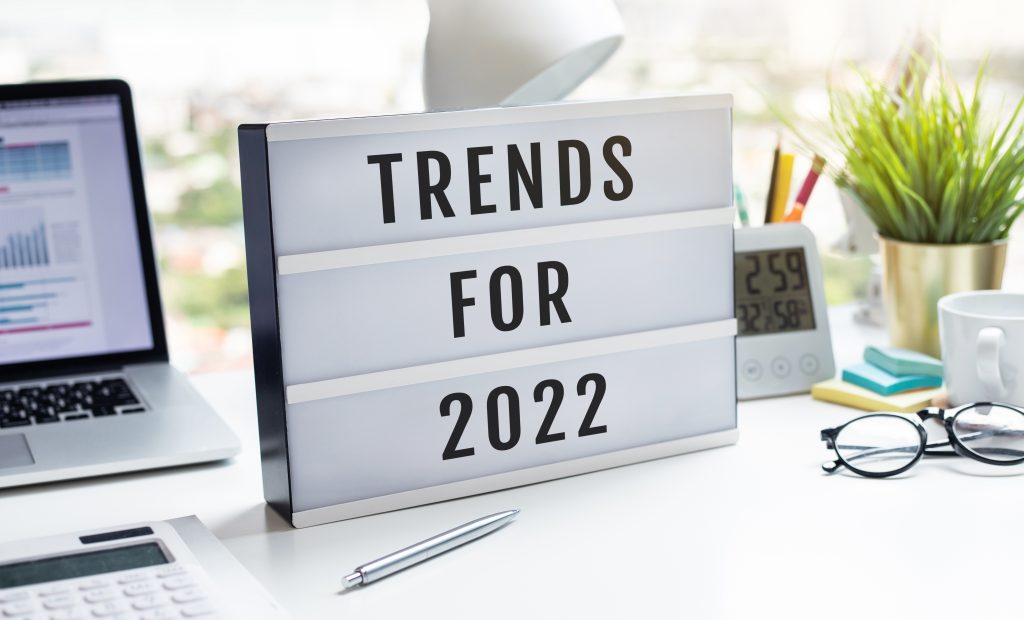 As we head into our third year living with the global pandemic, the "new normal" seems to be defined mostly by constant change—in the way we work, live and give.
If nonprofits learned anything in the past two years, it's that they need to stay nimble, adapt quickly to the urgent needs of their communities, and meet potential donors where they happen to be, whether that's offline or online.
Here are some important trends to watch in 2022 and beyond:
Make your giving options as flexible as possible
If you're still sticking to paper checks and credit cards to process donations, you're leaving money on the table. It's 2022. To cast the widest net, you need to offer as many methods for giving as you can.
Consider how millennials and Gen Z are exchanging money these days. They're using Venmo, Cash App and PayPal. Some of these young people don't even have checkbooks. You need to meet them where they are.
Additionally, cryptocurrency is moving into the mainstream. Read our blog post on why Good360 moved to accept donations of cryptocurrency.
Lastly, set up your organization to accept non-cash gifts of stocks, bonds and mutual funds. With the run-up in the stock market in recent years, many people are looking for a tax-friendly way to make use of their gains.
Employer gift matching programs are becoming more popular
A greater emphasis on corporate social responsibility is driving more interest in employer gift matching programs, and more companies are formalizing their giving in this area.
We know from our work in disaster recovery that employees want to be involved in the process of corporate giving, especially in response to a major disaster. This can come in the form of both cash donations and volunteering.
Consider how your nonprofit organization can make it easy for companies to involve their employees in the work that you're doing. Do you have a turnkey program that can be pitched to the biggest employers in your area? Does your nonprofit work tie in especially well with particular companies? Target those businesses as potential partners and start having those conversations.
Retention is becoming more important than acquisition
The for-profit sector has long known that keeping an existing customer is a lot easier and less expensive than trying to attract new ones. That's why they focus heavily on engaging with customers via social media, email marketing and direct mail.
Nonprofit organizations should be thinking along the same lines. There's likely a reservoir of untapped donations hiding in plain sight at your organization. Focus on having higher quality and more frequent conversations with your best donors. For example, more nonprofits are moving to quarterly impact reports rather than the typical once-a-year missive. This allows you to keep your donor base up-to-date on your work in a fast-changing environment, which is something we all experienced during the pandemic.
Refocus on your email marketing and experiment with new content types. For instance, consider putting out more "snackable" news rather than long blog posts or reports. Read our article on "6 Tips to Immediately Improve Your Nonprofit Email Marketing."
Every nonprofit should also have a recurring donation program as well, whether it's an annual, quarterly or monthly giving vehicle. According to data from Kindful, recurring donors give five times more on average than one-time donors.
Fundraising events are going hybrid and happening year-round
The pandemic forced nonprofit organizations everywhere to rethink their traditional gala dinners and fundraising events. For the sake of social distancing, many charities and nonprofits went virtual with their annual fundraisers.
But what we're seeing now are hybrid events that happen simultaneously online and in person, which combines the best of both worlds. These events allow donors who want to schmooze in person to socialize with one another, while there are elements that are also taking place online. This could be an online auction, virtual tours or interviews, and other digital content that's engaging donors and telling your story.
We're also seeing more nonprofits move away from big year-end campaigns to smaller campaigns that are promoted throughout the year. This tracks with the rise of peer-to-peer fundraising platforms that allow donors to tap into their own social networks. For instance, did you know that the vast majority of nonprofit dollars raised on Facebook occur on personal fundraisers—not through "Donate Now" buttons?
Focus on building up your resiliency and capacity
No one really knows what will happen with the pandemic this year. The best you can do as an organization is to be prepared to move on a dime and stay flexible in terms of how you're interacting with donors and your target community.
At Good360, we talk a lot about building resiliency, both on an organizational level and a community level. Make 2022 the year that you commit to building up your capacity as a nonprofit. The more resilient you are as an organization, the more you can help your community, and the easier it will be to convince donors to give.