Automotive Training Made Easy With Advance Auto Parts Donation
DONATION: ADVANCE AUTO PARTS AUTOMOTIVE ITEMS

LIVES IMPACTED: 500
TROSA is an innovative, multi-year residential program, providing comprehensive long-term treatment for men and women battling substance use disorders. Founded in 1994, TROSA is now the largest residential therapeutic community in North Carolina and currently provides treatment for 500 residents. Ours is a structured program of free recovery services, which include housing, clothing, personal item needs, meals, health care, vocational training, counseling, leadership development, education opportunities, life skill classes, and more, our goal is to help men and women lead healthy, sober, and productive lives.
This donation was used in and by our automotive vocational training department. It helped provide safe and reliable transportation for the vehicles we use in our day-to-day operations and was used for vehicles that many of our graduates receive after completing our program. Keeping up with the repairs and maintenance needed for the over 200 vehicles in our fleet is a huge challenge. We're proud to say we do them ourselves through our automotive vocational training department. The donation was fantastic!  From the motor oil to the paint supplies, this donation was a huge help. It not only helped us keep our vehicles safe and reliable, but by also helped us give our residents the vocational training they will need to be successful later in life.
Lack of resources is a huge obstacle for people needing treatment. Organizations and companies like Good360 and Advance Auto Parts are a crucial part of allowing us to remove that barrier and provide basic care and treatment completely free of charge to our residents. Thank you so much!
Website: http://www.trosainc.org/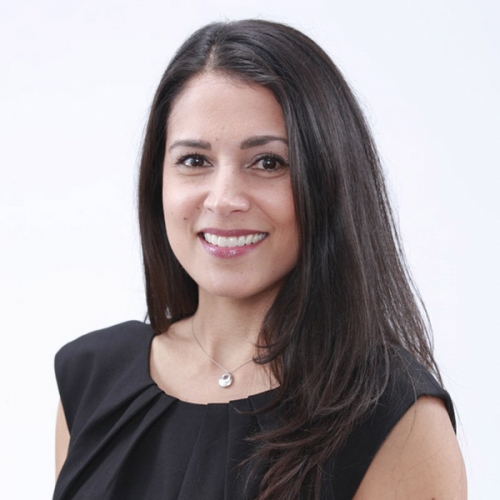 Shari Rudolph is Chief Marketing Officer of Good360 and is an accomplished retail, digital commerce and media executive with a strong track record of building audience, revenue and brands. Shari's previous experience includes management consulting as well as various executive and leadership roles at both start-ups and large media and retail e-commerce companies in Southern California, New York and Silicon Valley. She is also an adjunct professor teaching classes in marketing, advertising and entrepreneurial studies and she earned her MBA from The Anderson Graduate School of Management at UCLA.