Advance Auto Parts Allows Those in Need to Stretch Their Dollar
DONATION: ADVANCE AUTO PARTS AUTOMOTIVE PARTS

LIVES IMPACTED: 1,000+
Giving in Kindness in Arkansas distributes household goods and other necessities to individuals and families in need in Central Arkansas and surrounding communities. To qualify for the program, individuals fill out a basic card stating their current situation and other information about themselves. They are given a membership card that they can use to receive goods at our facility. We aim to strengthen our community by providing new quality household goods to those in need through the help of others.
Working with Good360, we were able to receive a donation of automotive products from Advance Auto Parts. We invited individuals to come and pick out up to 10 items that fit their needs. We also added automotive products to our regular donation food pantry boxes. When families came in to pick up their boxes, they also received an extra box of automotive goods! A total of 560 individuals and families received this donation.
Things like quarts of oils and other auto items are a huge help to our families. Oil changes and car care can get very expensive and this donation save them a lot of money! Those who received oil were able to bring it into their local auto shop and receive a discount on their oil change. This really makes a difference! One gentleman told us he was so happy to finally be able to change the oil in his mother's car. She had needed a change for months, but because of their circumstances, they could not afford to do it, until now. Also, several people enjoyed getting new floor mats for their vehicles. It gave new life to their cars. A woman told us she had holes all over the floor of her car, but the mats changed everything. They gave her a sense of pride in her car that she didn't have before. Pictured above, one of the young men who received a floor mat showed off his products. He was so excited!
This donation allowed those who received it to stretch their dollar. One woman said that because of the money saved here, she was able to buy medicine and food while she waited for next disability check. We received many great comments from recipients including, "I'm going to wash my car and detail it thanks to you guys!"  and "This is a blessing! What a great donation." This donation has helped so many in our community. Thanks to Good360 and Advance Auto Parts.
Website: www.givinginkindness.org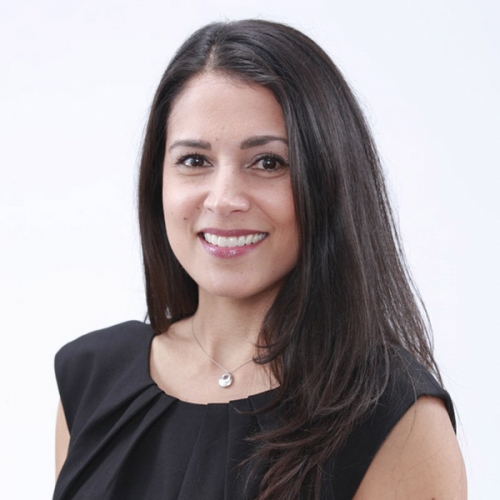 Shari Rudolph is Chief Marketing Officer of Good360 and is an accomplished retail, digital commerce and media executive with a strong track record of building audience, revenue and brands. Shari's previous experience includes management consulting as well as various executive and leadership roles at both start-ups and large media and retail e-commerce companies in Southern California, New York and Silicon Valley. She is also an adjunct professor teaching classes in marketing, advertising and entrepreneurial studies and she earned her MBA from The Anderson Graduate School of Management at UCLA.